March 29, 2022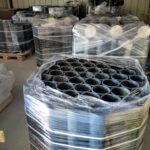 Our current inventory of Mighty-Mite Mortars and Pyro-Pipe Mortars ranges from SOLD OUT to GOOD, but this can change at any moment. It has always been difficult to anticipate demand each year in large part because our mortars have a service life that can be decades.
What we have right now is all we will have for this 4th of July. The Mighty-Mite Mortars will not be restocked until later 2022 at the earliest. We replenished our stock for Pyro-Pipe Mortars, but received a number of orders in early 2022 that reduced our inventory somewhat.
Here is an estimate of our current inventory:
2.0″ Mighty-Mite Mortars – SOLD OUT
2.5″ Mighty-Mite Mortars – FAIR
3.0″ Mighty-Mite Mortars – GOOD
4.0″ Mighty-Mite Mortars – FAIR
5.0″ Pyro-Pipe Mortars* – GOOD
6.0″ Pyro-Pipe Mortars* – GOOD
8.0″ Pyro-Pipe Mortars* – FAIR
* Subject to availability of wood plugs and fasteners
As we get closer to the 4th of July, our ability to meet demand diminishes because staff must prepare shows for the season.
REMEMBER! July 4, 2022 is on a Monday, so orders need to be shipped so they arrive by Friday, July 1st at the latest. Depending on what is ordered, where it is going and how it is shipped, orders need to be placed no later than the week of June 20th.
March 21, 2018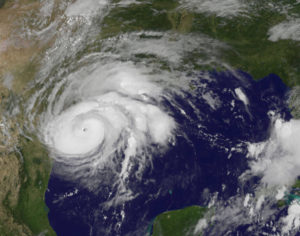 Effective immediately, Mighty-Mite Marketing, Inc. (MMM) has increased prices on all of our mortars due to the substantial increase in costs for high density polyethylene (HDPE) combined with other increases in the costs of wood plugs and freight. This is the first price change since October 2014.
We recently received one truckload of pipe and have another in the works, We also have an order of 2 1/2″ Mighty-Mite Mortars scheduled for delivery in April; however we do not anticipate being able to replenish stocks in time for the 4th of July season.
If you expect to need any of our HDPE mortars for this season, please place your orders as soon as possible.
October 20, 2017
Mighty-Mite Marketing, Inc. (MMM) has produced our Mighty-Mite Mortars since 1983 for the fireworks trade. In 1990, we developed our  Pyro-Pipe Mortars and the two types of high density polyethylene (HDPE) mortars have set the standard ever since.
Our HDPE fireworks mortars are used on every continent except Antarctica and have been used for fireworks shows performed somewhere on the globe every single night for over 27 years.
IMPACT OF HURRICANE HARVEY
The effects of Hurricane Harvey that struck the Houston, Texas area in late August continue to wreak havoc on many markets. It was a Category 4 hurricane with winds of up to 130 mph (215 km/h) and rains of over 40 inches (100 cm), which caused extensive damage to area, including to the petrochemical industries that produce the bulk of the Polyethylene (PE) used in North America.
PE is the key raw material for our high density polyethylene (HDPE) mortars and as a result of the hurricane, supplies of PE are extremely low with corresponding substantial increases in prices.
Our vendors advise us that production is 16 or more weeks out, with price increases of 50% or higher. They also tell us that uncommon HDPE pipe sizes with the inside diameters (IDs) and wall thicknesses we specify for fireworks mortars are essentially unavailable until sometime next year. This includes our standard 5″, 6″ and 8″ as well as custom sizes such as 10″ or 12″.
We continue to search for existing inventories of HDPE pipe that may be suitable for fireworks mortars and watch the PE market closely. The industry reports indicate that PE supplies will remain extremely tight for the foreseeable future, with most of the available PE inventory fulfilling the larger, long term contract customers.
CURRENT INVENTORY
MMM will honor our current prices for all remaining inventory, which at this time consists of fair to good stocks (2,000 to 5,000) of 2″, 2 1/2″, 3″ and 4″ Mighty-Mite Mortars, as well a small quantity (<500) of 5″ HDPE pipe for 5″ Pyro-Pipe Mortars.
We are currently sold out of both 6″ and 8″ HDPE pipe. We only obtain 3″, 4″, 10″ and 12″ HDPE pipe for custom orders.
CUSTOMER OPTIONS
There is some HDPE pipe with IDs suitable for use as fireworks mortars that may be available in existing inventories, however it may have thinner wall thicknesses or average IDs that do not meet our standard specifications. Prices may be less, about the same or higher depending again in the volatility of the current PE market.
The HDPE pipe with slightly thinner wall thicknesses will work for single break round (ball) shells, but are not recommended for two break (peanut) round shells or any canister shells, especially multi-break canister shells. Round comets and cannister mines should also work just fine.
The HDPE pipe with lower average IDs may make it difficult to load some aerial shells. Aerial shells with heavy, round blackmatch inside the quickmatch leader fuse or with double layers or thicker paper for the outside wrapping, or combinations, may be problematic to load. In some instances, the only way to load some aerial shells into HDPE mortars made with the lower average IDs may require removal of the outside wrapping and replacing the leader fuse with quickmatch made with a thin, flat blackpowder match or an electric match.
During this extraordinary time, customers that need 5″, 6″, 8″ HDPE mortars, or custom 3″, 4″, 10″ or 12″ HDPE mortars, may choose:
to accept HDPE fireworks mortars with specifications that will be suitable ONLY for single break round (ball) shells, round comets and canister mines and/or that may be difficult to load, with pricing subject to the PE market
to accept HDPE fireworks mortars made with our usual specifications, and pay the additional 50% or more in costs
to wait until sometime 2018 when the PE market should stabilize and HDPE pipe with our usual specifications is more readily available and at pricing that is more reasonable
As our inventory diminishes, we expect to be out of some or all of our remaining stock later this year or sometime next year. If you know you will need any 2″, 2 1/2″, 3″ and 4″ Mighty-Mite Mortars or 5″ Pyro-Pipe Mortars in the next 6-9 months, we recommend you order ASAP.
If you have recently inquired about any stock 6″ or 8″ Pyro-Pipe Mortars, or any custom 3″, 4″, 6″, 8″, 10″ or 12″ HDPE mortars, we will be unable to supply any to you at this time, other than as detailed above.
Unless a customer orders significant quantities of HDPE mortars that justify the purchase of a truckload of pipe and/or tubes, and agrees to either the changes in specifications or the increase in price, or both, MMM will likely wait until PE availability and prices stabilize in 2018 to replenish our stocks for the next 4th of July season.
FUTURE PLANS
MMM plans to continue production of our high quality Mighty-Mite Mortars and Pyro-Pipe Mortars for the fireworks trade once this situation settles down. We have no plans or intentions of importing fiberglass mortars or manufacturing fiberglass mortars.
Our research and over 27 years of experience with our customers around the world has proven that our HDPE mortars are the best lightweight mortars available to the fireworks trade. Many of our original Mighty-Mite Mortars from 1983 and Pyro-Pipe Mortars from 1990 are still in service today. We know that our HDPE mortars outperform and outlast any other lightweight mortar on the market.
MMM regrets this situation, but given our long term commitment to quality and customer service, we believed it is important to share this information so our customers can make informed decisions.